Bradwell-on-Sea
We deliver To Bradwell-on-Sea, Essex CM07
Free Delivery To Bradwell-on-Sea
"We deliver to Bradwell-on-Sea* free of charge as long as your order comes to £30 or over including any discounts we may have given"
Please Note:
Delivery times are a guide only. You'll be given a more accurate estimate when you order.
*Orders for St.Lawrence, Tillingham, Fambridge and Bradwell will be dealt with on a case to case basis.
We may be unable to deliver to these areas on certain nights
Payment
Most credit and debit cards are accepted over the phone and online
NO £50 notes will be accepted at the door unless agreed prior to placing your order.
NO cheques. If your bank won't guarantee them, neither will we
Drivers only carry a maximum of £10 change at any one time.
Having a party?
Discounts avaliable for large orders booked in advance.
If you can, please ring at least a day in advance to discuss discounts and timings
Delivery Area for this tier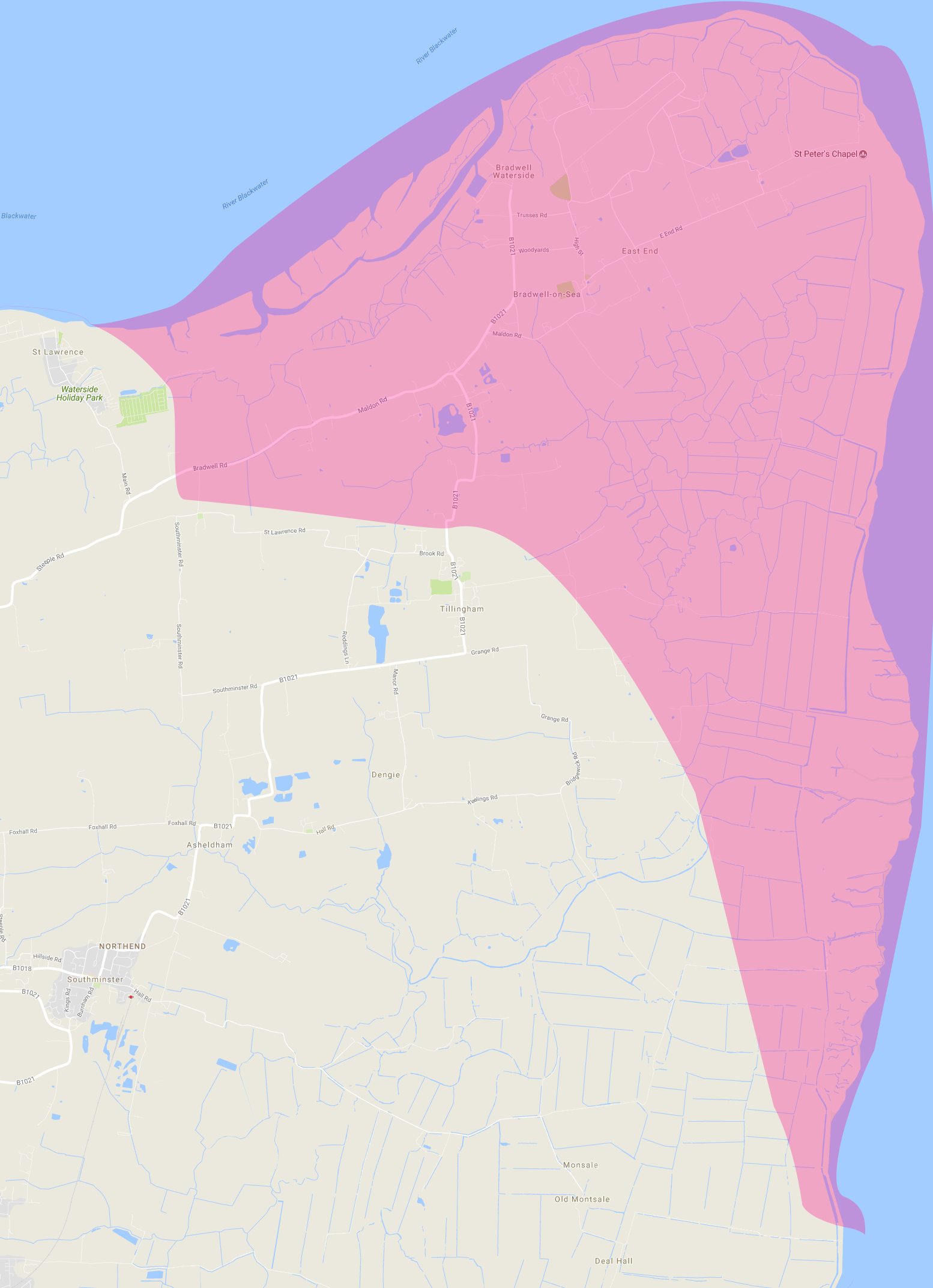 About Bradwell-on-Sea Essex
Bradwell-on-Sea is a village and civil parish in Essex, England. The village is on the Dengie peninsula. It is located about 9 km (5.6 mi) north-northeast of Southminster and is 30 km (19 mi) east from the county town of Chelmsford. The village is in the District of Maldon in the parliamentary constituency of Maldon whose boundaries were last varied at the United Kingdom General Election, 2010. It has a population of 877.
Bradwell is also the name of an Episcopal Area within the Church of England Diocese of Chelmsford, whose current Bishop (2014) is John Wraw.
Population of Bradwell-on-Sea: 877 (2001)