Mayland
We deliver To Mayland, Essex CM36
Free Delivery To Mayland
"We deliver to Mayland* free of charge as long as your order comes to £12 or over including any discounts we may have given"
Please Note:
Delivery times are a guide only. You'll be given a more accurate estimate when you order.
*Orders for St.Lawrence, Tillingham, Fambridge and Bradwell will be dealt with on a case to case basis.
We may be unable to deliver to these areas on certain nights
Payment
Most credit and debit cards are accepted over the phone and online
NO £50 notes will be accepted at the door unless agreed prior to placing your order.
NO cheques. If your bank won't guarantee them, neither will we
Drivers only carry a maximum of £10 change at any one time.
Having a party?
Discounts avaliable for large orders booked in advance.
If you can, please ring at least a day in advance to discuss discounts and timings
Delivery Area for this tier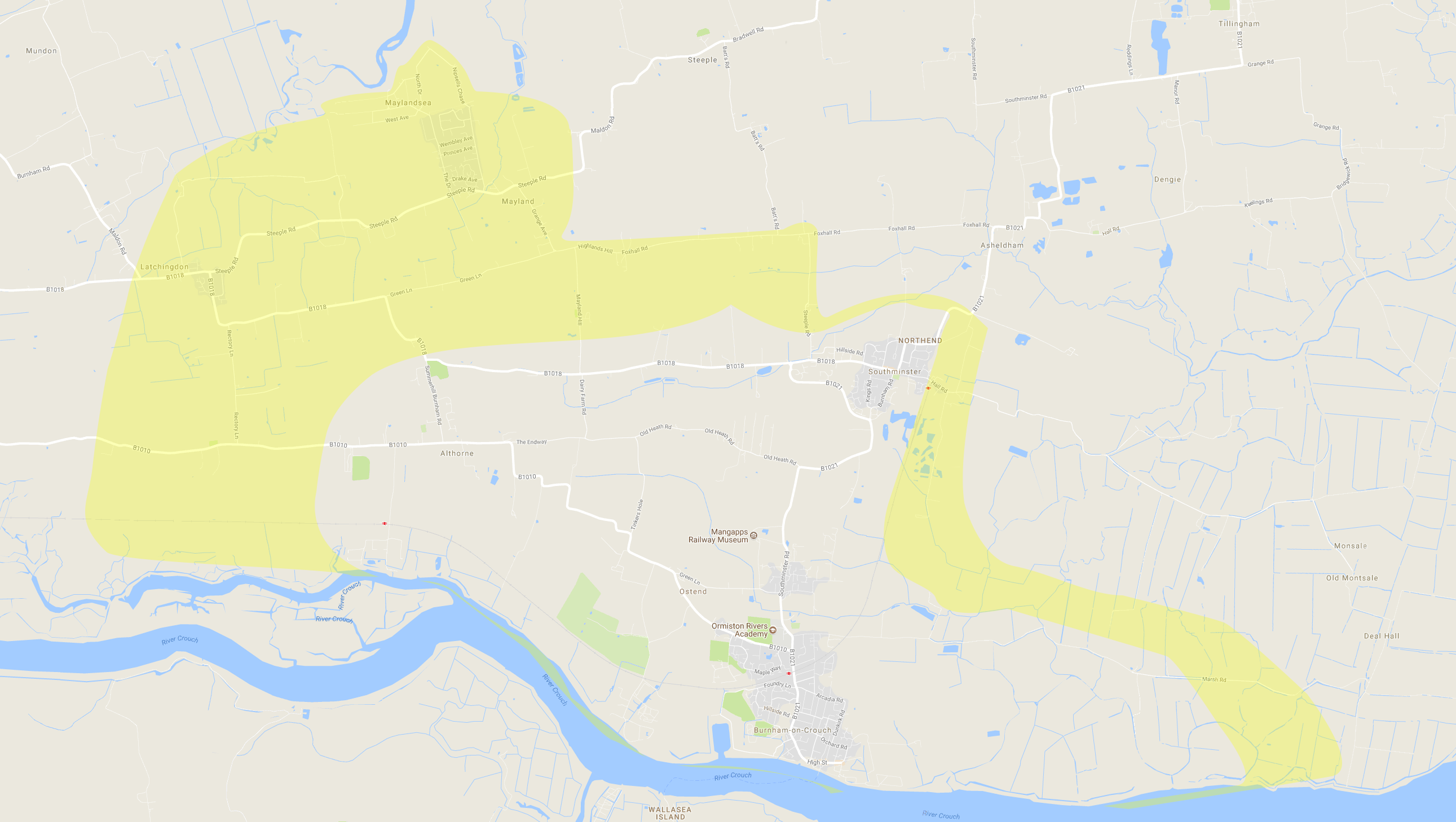 About Mayland Essex
Maylandsea, and the adjacent Mayland, are villages on the Dengie peninsula in the English county of Essex. They are part of the Althorne ward of the Maldon district, and have a parish council that covers both villages.
Population of Mayland: 3,724(2011)