Hello!
Welcome to Burnham-on-Crouch's longest running pizza delivery company!
There's a reason we've been here so long, our pizzas are hand made to order using pizza dough prepared daily in our 5 kitchen. Our kitchen and delivery services use state-of-the-art technology meaning orders are cooked as fresh as possible and spend the least amount of time waiting and travelling. This, and using the highest quality bases, sauce and toppings ensures we produce the best pizzas around, every time.
Free Pizza Delivery to Burnham on Crouch and Surrounding Areas
However, it's not all about the pizza! We also have a brilliant flame grill, ensuring all our 100% Beef burgers are cooked to BBQ perfection. With the usual potato sides and chicken extras, Pizza Island offer a wide variety to cater for families with different tastes.
If all of that sounds great, let's throw in to the mix FREE DELIVERY! Not only that, our technology goes above and beyond a standard takeaway system. Our drivers are tracked, which ensures excellent delivery time estimates, and food that is prepared only when it needs to be. Orders are cooked only when we know we will have a delivery driver available to deliver, which means fresher, hotter food and better quality.
All our in-house systems and excellent online ordering system have developed from start to finish by Website-Me and are continuously being upgraded and maintained to the highest standards
We are located in Burnham-on-Crouch, Essex and offer Free Delivery* to all our delivery area. Our basic delivery area starts with Burnham-on-Crouch, extending outward depending on how busy we are, thanks to our Dynamic Delivery Areas
Depending on certain factors, our delivery area can include Burnham-on-Crouch, Southminster, Mayland, Latchingdon, Althorne, Steeple, St. Lawrence, Tillingham, Asheldham, Dengie and more**.
---
*Subject to our minimum order amounts apply. See 'Delivery' for details
**Depending on staff levels and how busy we are, we may also be able to deliver to
St Lawrence
,
Tillingham
,
Bradwell-on-Sea
, including anywhere in between. Please ring to confirm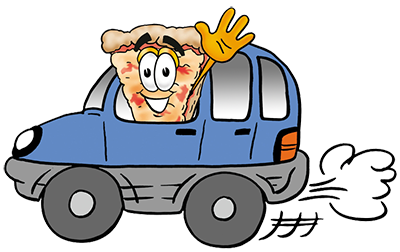 Do you want to be a member of our team? Do you have what it takes to work in a busy takeaway environment?
Applicants must be punctual, friendly, hard working and able to work as part of a team.
Visit our Jobs page to view current positions and send us your details over for review
We developed our custom online ordering system in conjunction with Website-Me : Web design solutions.
We didn't want to use a generic package, we wanted something unique to our business and requirements. Our main idea was that it had to be tailored perfectly to to the food delivery industry, providing the specific options we can offer over the phone.
Since 2013, we've taken over 22,000 orders through our bespoke ordering system!
Speed was a big focus on our online presence, it had to be fast. Really fast. Our aim was being able to re-order in less than 10 seconds, in as little button clicks / presses as possible. Last time we ran speed checks before making further speed improvements, you could re-order a previous order in as little as 7 seconds from logging in using a standard ADSL internet connection.
With fiber optics now readily available in the area, you can likely get it even quicker than that!
If all this doesn't sound great already - add our Pizza Points reward point system to the mix and you have a killer combination. Not only do we have online-exclusive deals and discounts, every order you place online earns reward points which can reduce cost to your future orders