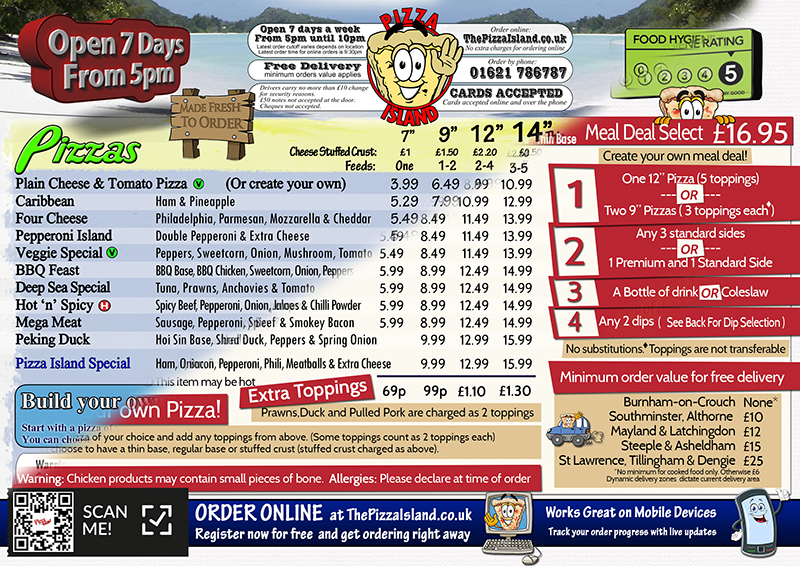 Our new-look menu - Article
Introducing our new look menu to integrate with our latest website design
It's that time again for our updated menu. We typically update our menu twice a year. This one is a bit later then usual as we've had a lot going on here at Pizza Island and fluctuating prices have made it hard to reassess our menu.
The market is extremely volatile at the moment and we're seeing price rises accross the board on literally every product and ingredient we use. Nothing is getting cheaper and most things have had big rises recently.
We've tried our very best to keep price rises down to the minimum on this edition and we've done pretty well with only a couple of compulsory changes. Pizza prices and our super value 'meal deal select' remain unchanged this time around. It has, however, meant we've had to make some internal changes to cope with these price rises. We've been focusing our attention on efficiency to ensure we can continue to provide a great level of service without rising our prices.
The new menu
The main thing you'll notice is that we've applied a completely new design to our printed menus. This is to bring it inline with our latest website design. The old design was dated and updated many times, we felt it no longer matched our branding. The good news is that apart from a few tweaks to a couple of prices, the rest are staying as they are at the moment.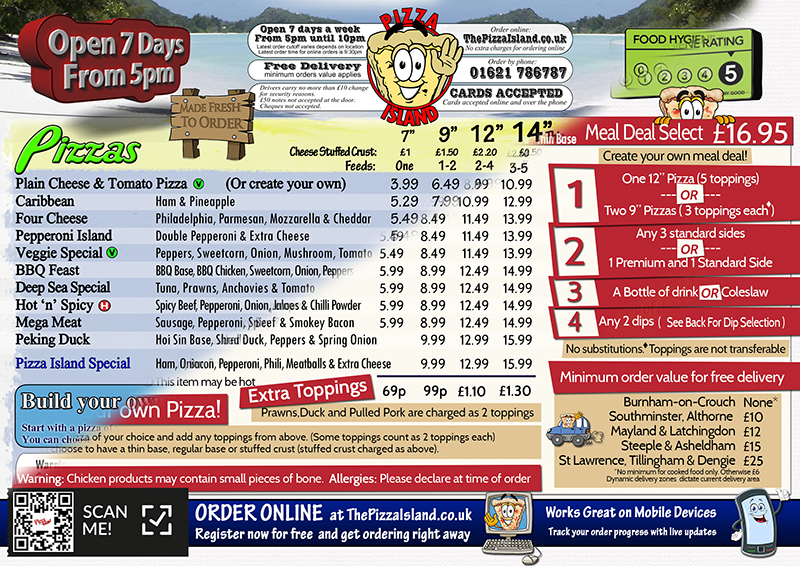 We have updated our minimum delivery thresholds on 2 zones, which can be read more about on this article - "New Delivery Zones" , and our new dynamic delivery restrictions and the reasons behind the changes in this article - "Dynamic Delivery Areas"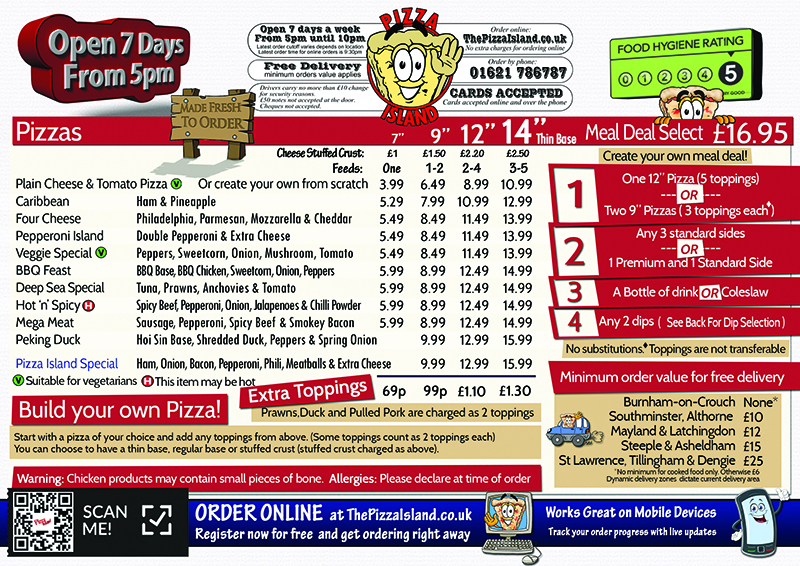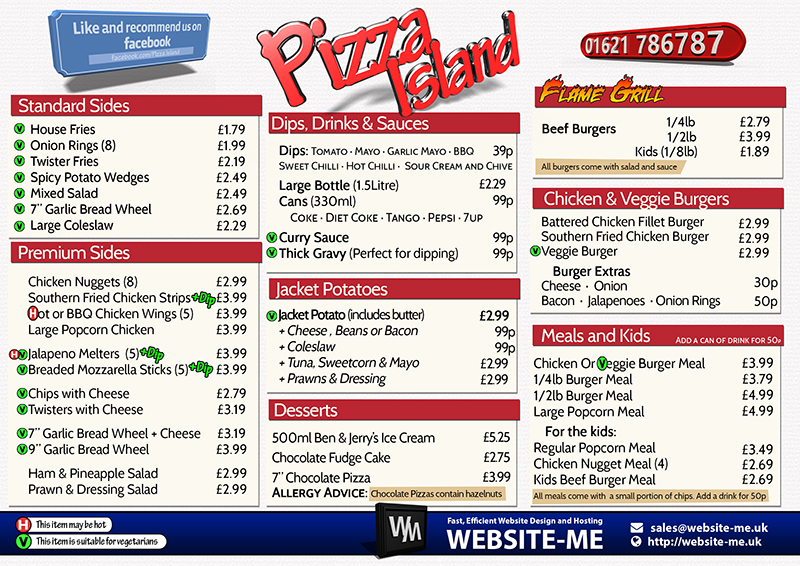 We hope you like the new look. We think it's cleaner and easier to read and understand. Please let us know any suggestions you have for our next installment which will be coming in the first half of 2018. Something we don't do that you think we should? Let us know! We'll always consider suggestions.