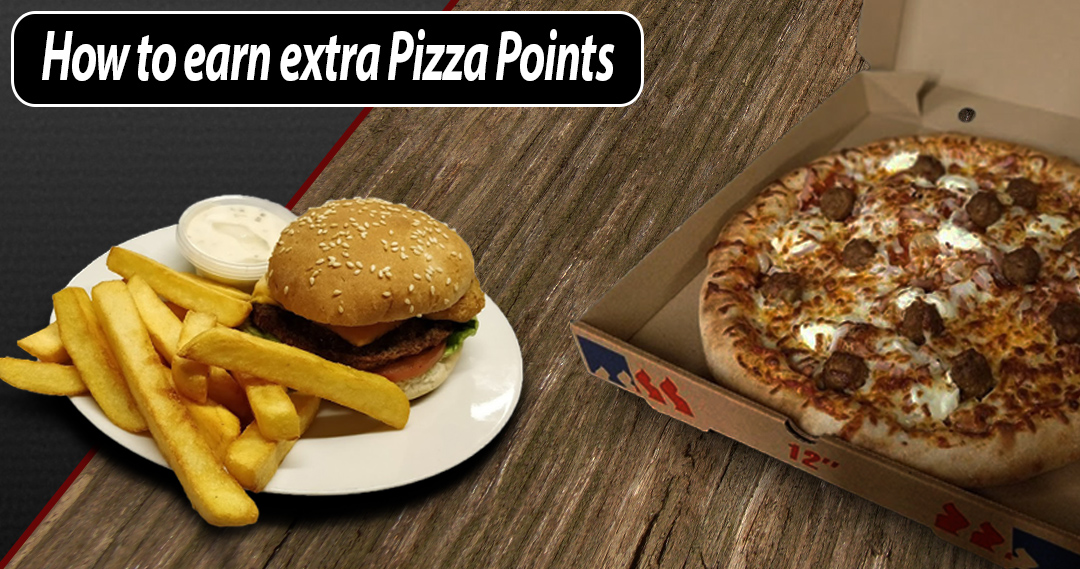 New Ways To Earn Pizza Points - Article
Earn more reward points! Today we're posting about a few new ways you can earn Pizza Points
What are Pizza Points?
If you've ordered on-line from us before you're probably familiar with our `Pizza Points` reward scheme. For those not so familiar, it's quite a simple concept. For every full pound you spend with us we give you 1 Pizza Point in return.
What can I do with Pizza Points?
Pizza Points have no monetary value but can be used to reduce the cost of future orders. Usually, each Pizza Point reduces your order by 1p when redeemed. Sometimes we run promotions which either increase the amount of reward points you receive for your order or increase the redeemable value of each point.
Other Ways To Earn Pizza Points
You can double the reward points received by sharing on Facebook that you've placed an order using the link in our checkout confirmation page.
What's new?
The reason why we're re-writing this article in 2018 is because there's new ways to earn Pizza Points!
Pizza Island Game Rewards
1, Pizza Island Game Rewards
In the newest version of our Reward Games, Pizza Points will be a prize where they will be added to your account for use on future orders.
We've been testing the reward games for quite some time now and they are proving to be quite popular. We look forward to bringing new prizes in new versions and new games that will be coming in 2018.