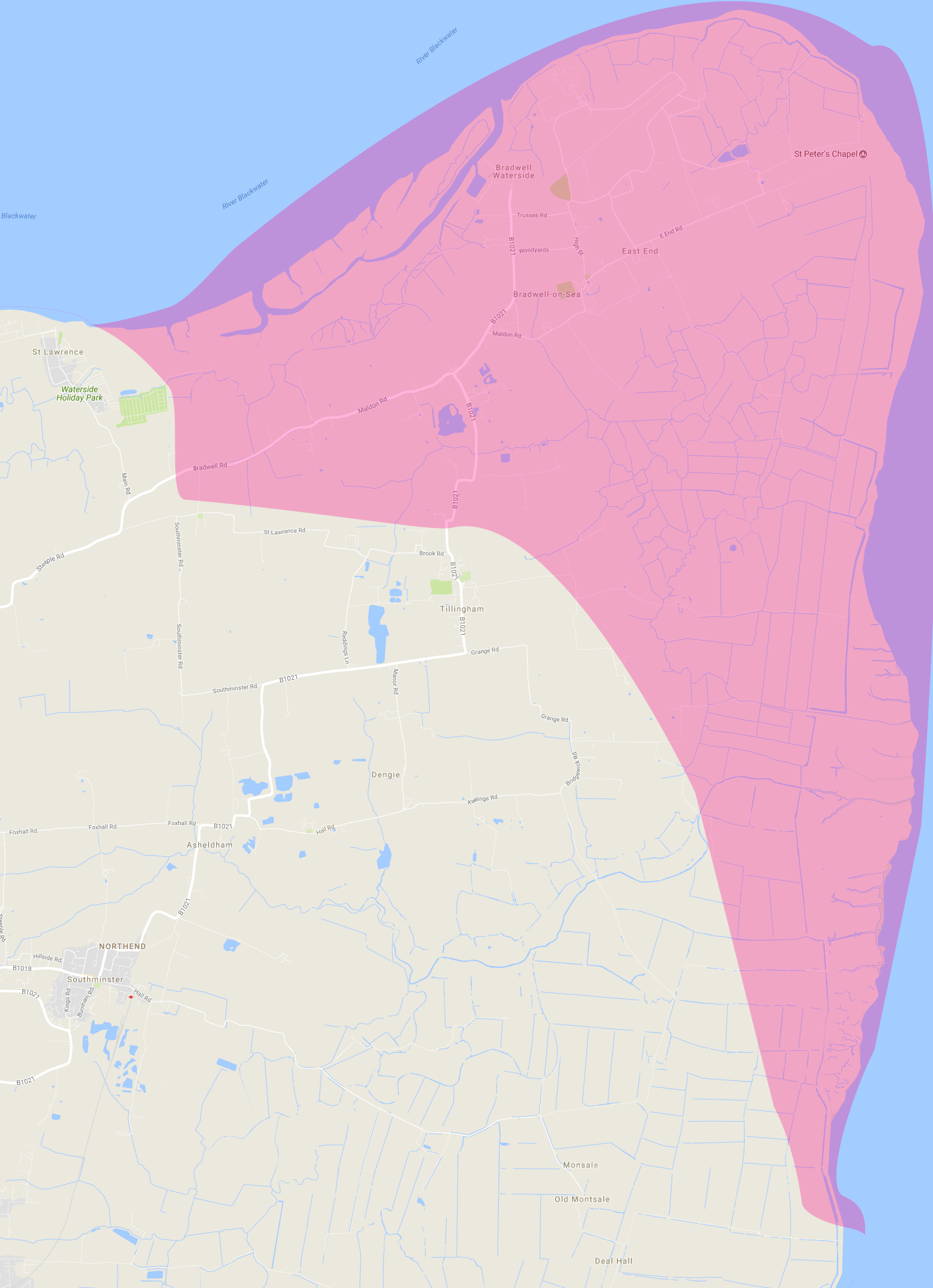 Dynamic Delivery Restrictions - Article
The time has come where we need to reassess our delivery area and how it works. New 'Zones' have been set and dynamic delivery restrictions will be in place
For the past 10 years (almost) we've delivered as far and wide as we possibly can to try and include as much of the community as possible. Our usual delivery area spreads further than a lot of other companies have been willing to service in the past. It's not always easy managing deliveries to Zones 5 and 6 (See our delivery guide page), and these deliveries are often for little or no reward. Sometimes resulting in losing multiple succeeding orders due to a long delivery wait. However, the extra money brought in by these zones does not warrent employing extra staff to deal with them.
Over the years there's been changes that affect how we can manage long distance orders, including rise of costs including staff, petrol and stock. Speed limits are constantly being reduced. Traffic is getting worse year by year and it takes us longer to navigate through the villages due to increasing parking problems as well as many other issues we face on the roads. (This will be expanded on our general delivery times blog).
Recently things have gotten more complicated and all of the above have had an impact. Other factors mean we do not employ half as many staff as we did a year ago. This means accepting orders in zones 5 and 6 having an extremely negative affect on the rest of our customer base, and as we are seeing increasing competition in the area, we have had to re-evaluate at how we manage these orders.
Grinding away solidly almost 365 days a year for the past 10 years we have enough data that shows that what we suspected above is true, and that for example accepting a £20 order to Tillingham or a £25 order to Bradwell is no longer profitable. For this reason, new minimum order value for both of these zones has now increased.
What does this mean?
For too long we've been reluctant to make changes to our delivery area out of loyalty to our customers. However, it is more important now more than ever that we re-assesss this situation, and that is the reason behind writing this article.
Due to factors beyond our control, we were completely outstreched and had no other choice than to reduce our delivery area on a temporary basis. We were keen to see how this worked out and how it could pave the way to how we handle situations like this in the future.
The shift ran almost seamlessly and all deliveries were within their delivery estimates if not arriving 20-25% before the estimate. We continued this restricted delivery area trial for a few more days and we had plenty of good feedback on delivery times and food quality.
This doesn't mean we'll no longer be delivering to certain areas, however it does mean changes and restrictions will be put in place as and when we feel they are needed. This could be for days or weeks, or just a few hours on a day. Availability to deliveries especially in zones 5 and 6 will be the most effected by these restrictions.
Moving forward we're making it perfectly clear that we will be doing the best by all our customers and that may mean that we have to restrict our delivery areas on certain nights. We understand that some people may not be happy about this but it's not a decision we've taken lightly. Any abuse of our staff will not be tolerated. If running a variable delivery area causes a big problem we will be forced to permanently revise our delivery area without the variation of sometimes being able or not to deliver to certain zones. Our online ordering system will alert you immediately in form of a red message pinned to your screen if we're unable to deliver to your currently selected delivery address. As always we recommend our online ordering system for speed and accuracy and the most up to date information.
On that note we stress it's vitally important that you give us the correct address and phone number when ordering. We have had people in the past deliberately put in a different town to avoid the minimum required for free delivery. This can cause us massive problems, if you set your address as 'Southminster' when you're in 'Tillingham' then your delivery estimate will be wrong, and every order succeeding yours will have the incorrect delivery estimate too. (We've written more extensively about this in our 'Delivery Times' article. Providing false information will not work and will result in your order not being prepared.
We are continually looking to improve our service and we hope this is a move which can help us maintain the standards we have been building on for the past 10 years.
Finally, we will add that pre-ordering for large orders as least 24 hours in advance is a good way to guarantee a delivery. If we accept a pre-order we will have staff assigned to deal with your order and get it to you in the time window we agree. To arrange a pre-order please call us on 01621 786787 during operating hours.